Diversity Programs and Activities
Diversity Network Initiative
Launched in 2018, the Diversity Network Initiative aims to connect current and prospective PhD students from similar backgrounds to build a professional network and community, and share experiences and provide insight into diversity and inclusion at UCSF.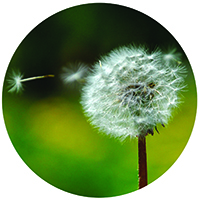 First Gen Story Circle at Mission Bay
Are you the first person in your family to graduate from college? What was your transition to graduate school and UCSF like? The First Gen Story Circle is an informal discussion group for UCSF First Generation graduate students. Make connections, share your experiences and learn to survive and thrive. First Gen Story Circle is co-sponsored by the Graduate Division and UCSF First Generation Support Services. 
Black PhD Student Quarterly Mixers
The Graduate Division offers quarterly social gatherings to network, share experiences and resources, and build a stronger community for Black and African-American PhD students at UCSF.
NIGMS/IMSD Fellows and Affiliates Program
The National Institute for General Medical Sciences Initiative for Maximizing Student Development (IMSD) Fellows and Affiliates Program at UCSF is designed to improve the academic and research competitiveness of underrepresented minority students and to facilitate their progress toward careers in biomedical research.
Annual Retreat in Community Building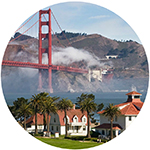 Each year the Graduate Division hosts the Annual Retreat in Building Community, a joint orientation for all new graduate students held in the beautiful Presidio.
The morning of the Retreat includes an interactive diversity workshop and presentations by key campus units about the many resources and opportunities available for UCSF students.  Faculty lead the Retreat's afternoon activities, which may include outdoor activities and other options. 
The 2019 retreat is scheduled for September 6, 2019.