Genentech Hall - Mission Bay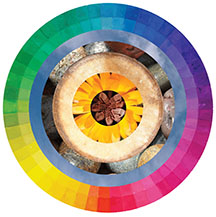 Join us for an afternoon dedicated to building and celebrating a community of care for mental health and wellness among UCSF's graduate students and postdoctoral scholars. Self-care and seeking help for mental wellness is at a heightened state for members of the community, and even more prevalent for individuals from historically marginalized and underserved populations in health science. This event will be an opportunity for members of the UCSF campus community to build allyship and foster a stronger sense of belonging.
Objectives:
At the end of this event, participants will be able to:
recognize how individual identities impact our experiences, and come together as a community to heal from feelings of helplessness and loss of power;
build and strengthen a greater sense of belonging; and
identify strategies to enhance coping and resiliency, and learn about campus resources that support mental health and bolster learner success.
Schedule:
(Find full descriptions below.)
1:00 - 2:45 p.m.  Keynote Address by Adisa Anderson, PhD | Byers Auditorium
2:45 - 3:00 p.m.  Break
3:00 - 4:30 p.m.  Breakout Sessions | Genentech Hall
4:30 - 4:45 p.m.  Self-compassion and meditation activity | Genentech Atrium
4:45 - 5:30 p.m.  Final remarks and Reception | Genentech Atrium
Keynote Address:
Striving Together to Create a Culturally-Sensitive Community of Healing and Wellness
Adisa Anderson, PhD
Psychologist, University of California Berkeley
Dr. Anderson is a licensed staff psychologist at UC Berkeley and Coordinator of Black mental health services and owns a social justice-oriented private practice. His clinical expertise includes African American mental health, men's concerns, substance use, group counseling, and outreach. Adisa is also professional percussionist who uses West African drumming therapeutically to promote mental, physical, and spiritual well-being. 
This keynote will elucidate the importance of mental wellness in the university environment, discuss historical issues including mental health stigmatization and barriers to mental health, and address the need to redefine historically Western conceptions of mental health in order to make mental health more culturally congruent with diverse and historically marginalized communities. The speaker will create a more culturally-centered and indigenous focused interactive experience that promotes healing and mental wellness through the use of West African drumming. This keynote will also address the impacts of historical systemic racism and oppression on marginalized communities that has resulted in intergenerational trauma and poorer mental health outcomes, while also recognizing the resilience of these diverse communities. Additionally, the keynote will discuss how every member of the university has a shared responsibility in fostering a sense of campus community and multicultural sensitivity that supports mental wellness.
Breakout Sessions:
(choose ONE when you register)
Building Resilience with TAO
Facilitated by Student Health and Counseling Services
Not everything your brain tells you is the truth, yet many of us tend to over-identify with our thoughts. Becoming "fused" or attached to these thoughts makes them more powerful and can lead to feelings of depression or anxiety. While we can't always control our thoughts, we can decide how to respond to them. Learning how to detach from unhelpful thoughts, a skill known as "defusion," has been demonstrated to improve resilience and wellbeing. Join Alexandra Thurston, PsyD, and Justin Gibson, PhD for a live demonstration of TAO Connect, a free online self-help platform with interactive evidence-based educational modules, through which you can practice defusion and other skills for improving well-being. If you've been curious about counseling but don't have time to meet with a therapist, this session is especially for you!
Career Anxiety: Understanding and Overcoming Barriers to Your Future Happiness
Facilitated by Office of Career and Professional Development and the Office for Postdoctoral Scholars
In this workshop, we will discuss how anxiety can impact your ability to confidently identify and move into the career of your choice. After this workshop, you should be able to:
describe a day in the life of your ideal career;
identify the barriers that currently prevent you from seeing a path to an ideal career;
create strategies to overcome those barriers, within the context of your unique experiences and needs.
Where Words End, Music Speaks: Our Science, Our Stories
Facilitated by The Graduate Division, Multicultural Resource Center, and Associated Students of the Graduate Division
In this workshop, participants will engage in music as a form of storytelling to express their lived experiences in regards to mental health and wellness in graduate school. Essentially, participants will be creating and sharing their own "soundtrack of life" that reflects their wisdom, healing, legacy, and hope.
This wellness event is co-sponsored by the Graduate Division and Student Health and Counseling Services.
---
UCSF is committed to providing accessible and inclusive programming to all participants. To request a reasonable accommodation for this event, please contact D'Anne Duncan at [email protected] by Wednesday, February 5.