These five judges will choose the 1st, 2nd, and 3nd place awardees from among the finalists at the live Grad Slam event on March 19, 2020. A separate set of screening judges will review initial video entries and select the finalists.
---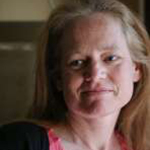 Erin Allday is a health reporter for the San Francisco Chronicle who writes about infectious diseases, stem cells, neuroscience and consumer health topics like fitness and nutrition. Before joining The Chronicle in 2006, Erin worked at newspapers all over the Bay Area covering topics such as business and technology, city government, and education. She was part of a reporting team that won a Polk Award for regional reporting in 2005, for a series of stories on outsourcing jobs from Santa Rosa to Penang, Malaysia. Erin received her bachelor's degree from UC Berkeley, where she started her journalism career at the Daily Californian student newspaper.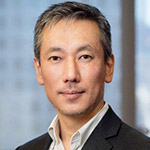 Won Ha, MA, was appointed UCSF's vice chancellor for Communications in July 2019. Previously, he served as vice president of Strategic Communications at the Energy Foundation, an organization focusing on climate change, where he led a team working in state and federal venues. Prior to that, he was executive director of Issues and Brand Management at Kaiser Permanente, where he led the national issues, crisis, and brand management function and advised the leadership team during a period that encompassed health care reform and the passage of the Affordable Care Act. Ha received a bachelor's degree and an MA in History from UC Berkeley.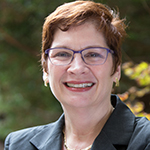 Catherine Lucey, MD, is executive vice dean, vice dean for education, and professor of medicine in the UCSF School of Medicine. She directs the undergraduate, graduate and continuing medical education programs of the School of Medicine and the Office of Medical Education. She is a member of the AAMC MR5 committee, charged with overseeing the revision of the Medical College Admission Test process. Dr. Lucey completed her residency in internal medicine, including service as chief resident, at the UCSF-affiliated San Francisco General Hospital, after earning her medical degree from the Northwestern University School of Medicine.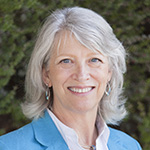 Ann Reid is the executive director of the National Center for Science Education. For fifteen years she worked as a research biologist at the Armed Forces Institute of Pathology, where she was responsible for sequencing the 1918 influenza virus. She served as a senior program officer at the National Research Council's Board on Life Sciences for five years and then as director of the American Academy of Microbiology. In both roles she oversaw major efforts aimed at communicating science to the public.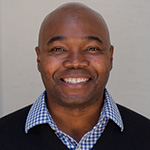 Don Woodson, MEd, is director of UCSF's Center for Science Education and Outreach. Since 1999, the CSEO has provided programs and services to K-16 students, parents, and schools that lead to student academic success, increased college-going rates, and exploration of various STEM careers. In 2016, Don was recognized with a Chancellor Award for Exceptional University Service.