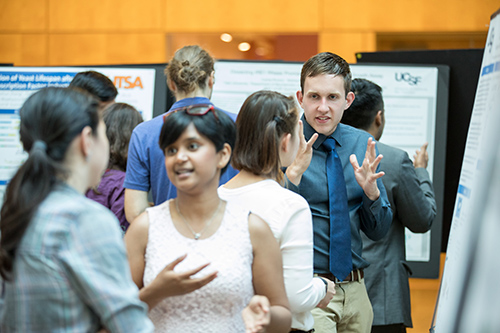 Each year, the Graduate Division's Summer Research Training Program (SRTP) welcomes outstanding undergraduate students to UCSF to work with faculty members on graduate-level research projects.
All are welcome to join us as this year's students conclude their 10-week experience with 3 days of oral and poster presentations, August 1 to 3.
Stay tuned for more details in July!