Summer Research Training Program
UC San Francisco offers exciting summer research opportunities for undergraduate students in the health sciences.
UCSF's Summer Research Training Program will resume for the summer of 2022 after being cancelled for the 2020 summer. During the summer of 2021, the cohort successfully completed the Summer Research Training Program virtually. Applications for the 2022 program will open on Monday, November 1, 2021 and will close on Tuesday, February 1, 2022.
Currently, the Graduate Division is in the early planning stages for an in-person, hybrid, or a completely virtual research experience. Keeping health and safety at the forefront, the decision on what type of format will depend on a number of factors including: the current status of COVID-19, travel, vaccination status, San Francisco County policies, UCSF policies, lab availability, and the University of San Francisco's policies as the SRTP housing provider. We understand that the uncertainty of the format may play a factor into your decision to apply or participate. Our goal is to provide you with as much information as possible as the circumstances are constantly evolving. We plan to have a decision made by the early part of 2022 – pending any unforeseen circumstances. 
Program Features and Benefits
Still have questions? See FAQ.
---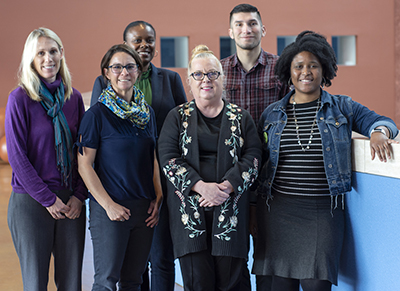 Interested in our other outreach and recruitment efforts?