Summer Research Training Program
UC San Francisco offers exciting summer research opportunities for undergraduate students in the health sciences.
For the first time since 2019, UCSF's Summer Research Training Program (SRTP) will be hosting its symposium in-person. The symposium is the culmination of the undergraduates' ten-week experience, consisting of three days of oral and poster presentations. This will be a significant accomplishment for these 44 summer researchers as COVID-19 has limited many of the summer opportunities available to students to conduct and present research in-person.
We invite you to join us for the symposium which will take place from Monday, August 1, 2022 to Wednesday, August 3, 2022 in the Genentech Hall Atrium at Mission Bay. Poster presentations will run from 2:00 p.m. to 3:30 p.m. each day. View the symposium schedule.
Program Features and Benefits
Still have questions? See FAQ.
Contact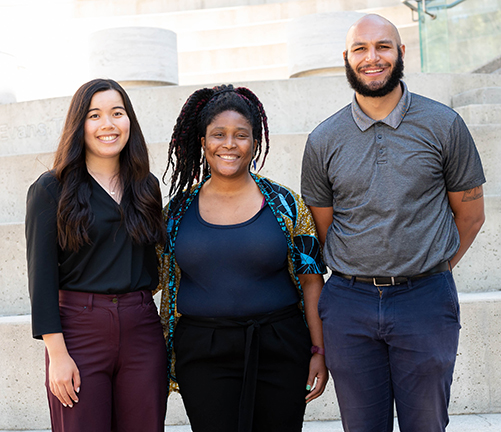 ---
Interested in our other outreach and recruitment efforts?