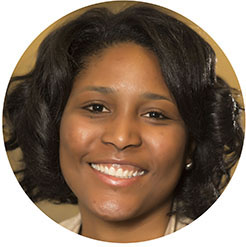 Welcome! 
from D'Anne Duncan, PhD
Assistant Dean for Diversity and Learner Success
---
A key component of the UCSF Graduate Division's mission is to foster an inclusive and supportive learning environment. As the assistant dean for diversity and learner success, I help to fulfill that mission by leading and implementing efforts to ensure that all summer undergraduates, and graduate and postdoctoral learners feel welcomed and supported; to encourage the success of their research, training, and education; and to understand their integral role in advancing UCSF's mission of biomedical education, research, and health care. 
I joined UCSF in 2017, and one of the most important philosophies I want to reinforce is the respect and value of the whole individual — that means recognizing the unique potential of every student and postdoc at UCSF. It is my hope to foster a community where diversity, equity, and inclusion is a central and key aspect of the learning and training environment.
As learners embark on their scientific and scholarly journeys at UCSF, with complex identities, perspectives, and lived experiences, I am personally committed to designing curriculum and professional development programming, hosting community building events that promote the true alignment of our learner's personal and professional identities, and celebrating all career outcomes — all of which, ultimately, value our learners as whole individuals.
If you want to discuss your experiences related to diverse identities, exchange ideas to improve diversity, equity, and inclusion, and learn more about other campus resources, feel free to stop by the Mission Bay office, or make an appointment to see me. I look forward to meeting you!
---