2021 Recipients: Dean's Award for Excellence in Mentoring
---
The Graduate Division and the Office for Postdoctoral Scholars are pleased to honor the recipients of the 2021 Dean's Awards for Excellence in Mentoring for Graduate Students and Postdoctoral Scholars. The grad students and postdocs below are being recognized for their outstanding work as mentors for their colleagues. Now in its third year, this award celebrates the contributions of trainees who have formally or informally taken on some of the responsibilities typically held by traditional mentors, supervisors, and sponsors during their training, particularly in the areas of research, career and professional development, or social and inspirational mentoring.
Congratulations to the awardees and honorable mentions; the six awardees receive a $500 award, and both awardees and honorable mentions receive certificates in recognition of their notable contributions.

Graduate Students
►

Awardees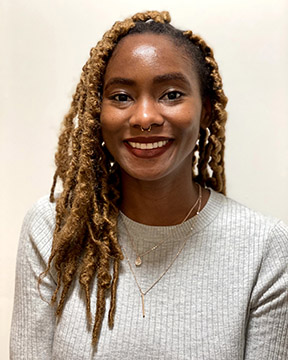 Stella Belonwu
she/her/hers
Pharmaceutical Sciences and Pharmacogenomics PhD program
Nominated by Marina Sirota, PhD (Associate Professor)
"Stella leads by example. She openly shares her struggles AND her successes, helping normalize what could be stigmatizing situations (switching labs, utilizing student health and counseling services, navigating dual citizenship and coming from an international background). She tactfully communicates these themes through 1-on-1 conversations, podcasts, and even stand-up comedy. Being vocal about these issues provides hope for other students navigating similar situations."
"Stella is always invested in her mentees. She is enthusiastic at sharing her knowledge and expertise. She is patient with students lacking a solid computational background and volunteers to teach them from the basics. Across all of these mentorship experiences, I have seen Stella communicate with the students effectively, sharing her expertise and allowing them to grow as researchers."
---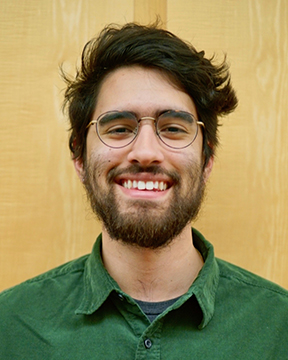 Roberto Efraín Díaz
he/él
Tetrad PhD program
Nominated by Steven Cincotta (PhD student, Developmental and Stem Cell Biology)
"Robbie's central focus on advocacy reaches beyond the success of any individual, aiming instead to bolster the health of a diverse community. He is acutely aware of how marginalized people's careers frequently take a back seat to existential threats to oneself or one's community, and he works tirelessly to secure everyone's physical and psychological safety."
"Robbie bravely shares his personal (and sometimes uncomfortable) experiences as a queer, latinx individual trying to navigate the difficult world of academia to remind us that we are not alone in the daily challenges we as queer individuals face. Robbie taught me and many others the importance of being, in his words, "unapologetically proud" of our sexualities – to both normalize our presence in the scientific community and to foster a more inclusive environment for the next generation to come."
---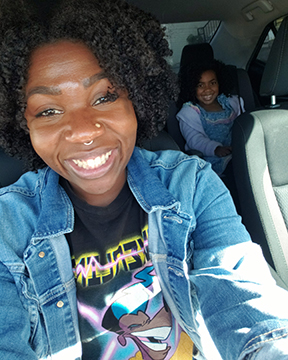 Muryam A. A. Gourdet
she/her/hers
Tetrad PhD Program
Nominated by Geeta Narlikar, PhD (Professor)
"Our students are captivated and inspired by Muryam's presence. Representative comments made by students on a post-visit written reflection illustrate the significance of Muryam's influence as a role model. Muryam's passion is to change the face of science. She is helping countless students, mostly from URM backgrounds, navigate this largely uncharted territory. Her presence and her insights are tremendously inspirational to these students and provide a beacon for them to follow."
"Muryam is a trailblazer and leader for the UCSF graduate student community. She is leading change at UCSF while overcoming the very systemic discrimination and injustices she is trying to change. She has been a leader in the Black graduate student community since I met her, and recently has been fundamental in the formation of the new campus group, Black Excellence in STEM (BE-STEM)."
►

 Honorable Mentions: Graduate Students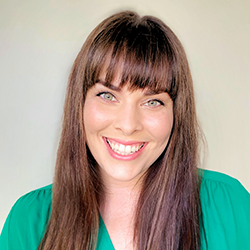 Camillia Azimi
she/her/hers
Biomedical Sciences PhD program
Nominated by Kole Roybal, PhD (Assistant Professor) and Max Krummel, PhD (Professor)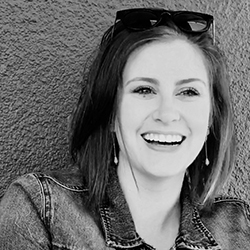 Mel Jeske
she/her/hers
Sociology PhD program
Nominated by Jessica Harrison (PhD student, Sociology)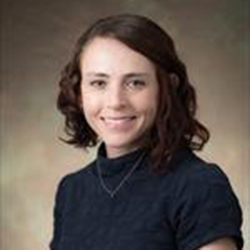 Teresa Kortz, MD, MS
she/her/hers
Global Health Sciences PhD program
Nominated by Elizabeth Fair, PhD, MPH (Associate Professor)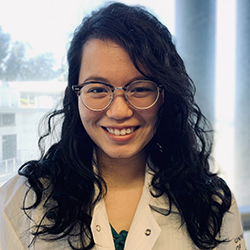 Geil Ramvielle Merana
she/her/hers
Biomedical Sciences PhD program
Nominated by Laura Dwyer (PhD student, Biomedical Sciences)
Postdoctoral Scholars
►

 Awardees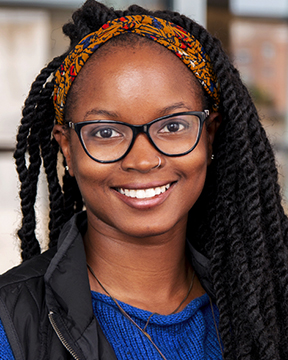 Oleta Johnson, PhD
she/her/hers
Institute for Neurodegenerative Diseases
Nominated by Rigney Turnham, PhD (Postdoctoral Scholar) and Taylor Arhar (PhD student, Chemistry and Chemical Biology)
"As a scientifically gifted, natural leader who genuinely cares about inclusion, Oleta is exactly the type of person who should be acknowledged, thanked and commended. As a Black woman in STEM, she is an invaluable mentor for our entire community (including myself)."
"Oleta's excellence in social mentorship is one of her greatest skills... As a strong, independent, empowered, and successful female scientist, Oleta has been an inspirational role model to me for the entirety of her time in our lab. During a scientifically and emotionally low time during my training, Oleta always validated and acknowledged the challenges that I was facing. Instead of offering up easy phrases, such as "You'll be fine!" or "Don't worry, it's not that bad," she kindly and courageously shared her difficult experiences in graduate school, assuring me that I wasn't alone in my struggles and that we'd find a solution together."
---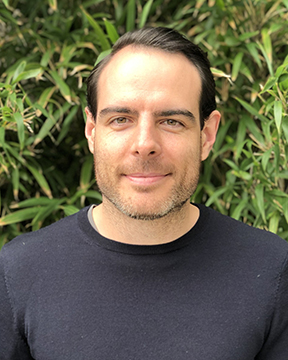 Ed Linossi, PhD
he/him/his
Cardiovascular Research Institute
Nominated by Natalia Jura, PhD (Associate Professor)
"Ed is a brilliant postdoctoral researcher in my lab who, I am convinced, was born to teach and mentor trainees. His depth of knowledge comes together with kindness, ability to listen, and genuine commitment to educate and make his trainees successful."
"Ed genuinely believes that it is a crucial part of his role in science to support his colleagues and junior trainees. As a strong advocate for underrepresented minorities in science, Ed delivers. He shows his support the hard way, by actually working with individuals and providing emotional and career support in these most formative, but yet vulnerable, years of graduate education. He creates a comfortable setting in which students feel comfortable discussing how they are coping with the different stresses of balancing their research projects, coursework, home life and potential conflicts at work."
---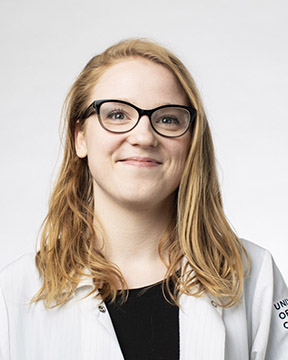 Elze Rackaityte, PhD
she/her/hers
Department of Immunology and Microbiology
Nominated by Amy Lyden (PhD student, Bioengineering)
"Elze is now my go-to person to discuss the challenges of being a women in science and engineering. She works hard to support other women in STEM and cares about advancing diversity in academia. Elze is a really special mentor who is generous with her time and cares about the development of her mentees as whole scientists."
"In collaboration with Mayor London Breed's office and their 'Opportunities for All' program, Elze has developed a two-pronged summer internship program that provides for embedded research internships for several high school students with close graduate student and faculty mentorship, as well as a virtual tour program to permit larger numbers of students to visit and experience microbiome research at UCSF. Given that many of these young students have experienced trauma, Elze has set up a training program for graduate students and faculty mentors involved in the summer program to build skills that permit them to view and mentor through the lens of disadvantage."
►

 Honorable Mentions: Postdoctoral Scholars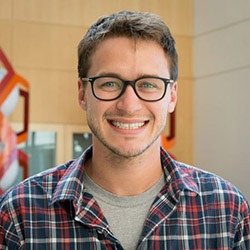 James Byrnes, PhD
he/him/his
Department of Pharmaceutical Chemistry
Nominated by Susanna Elledge (PhD student, Chemistry and Chemical Biology)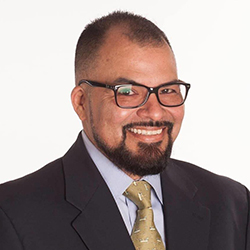 Arturo Durazo, PhD
he/him/his
Department of Medicine
Nominated by Maya Vijayaraghavan, MD, MAS (Assistant Professor)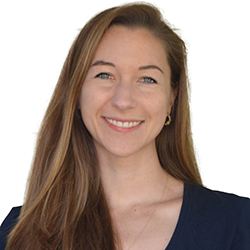 Anna Gillespie, PhD
she/her/hers
Department of Physiology
Nominated by Loren Frank, PhD (Professor)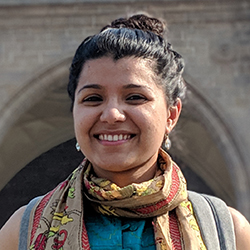 Abhilasha Joshi, PhD
she/her/hers
Howard Hughes Medical Institute
Nominated by Anna Gillespie (Postdoctoral Scholar)
---

Read about the 2019 awardees and 2020 awardees.
Nominations for the 2022 Dean's Awards for Excellence in Mentoring will be accepted in spring 2022!