This event is part of the Gladstone Institutes' Amplified: Race and Reality in STEM series. 
---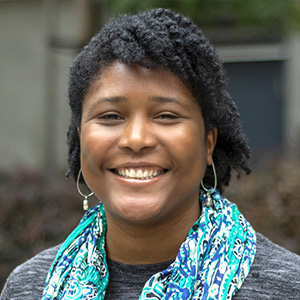 The Graduate Division's own Dr. D'Anne Duncan, assistant dean for diversity and learner success, will discuss the critical importance and value of centering graduate student advocacy and activism to create institutional change by fostering relationships between graduate students, faculty, and campus administrators. Learn strategies to engage graduate students in leadership and diversity, equity, and inclusion values and principles to enact sustainable change in scientific and academic communities.
Dr. Duncan serves as the first assistant dean for diversity and learner success in the Graduate Division at UCSF and is also an adjunct assistant professor here. D'Anne is committed to biomedical doctoral and postdoctoral education and training, diversity, anti-racism, career and professional development, and mentorship initiatives. She is passionate about inclusive excellence in the academy.
Gladstone's Amplified series aims to give a national platform to speakers to have candid conversations around race and diversity in the STEM fields. 
If you can't get into the Zoom webinar, you can also watch live on the Gladstone Institutes' Facebook page.