A panel of five judges will choose the 1st, 2nd, and 3nd place awardees from among the finalists at the live Grad Slam event on April 4, 2023. A separate set of screening judges reviewed initial video entries and selected the finalists.
---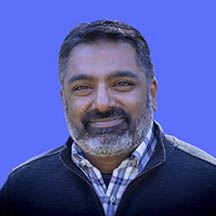 Kishore Hari is a science advocate, community organizer, and public-engagement practitioner. Currently, he is program manager on the Science in Society team at the Chan Zuckerberg Initiative, working to help communities unleash the power of science to improve their daily lives, support leaders to apply scientific evidence to solve problems, and shift the culture of science to view engagement and communication as central to their work. He has served as a science podcast host for Tested.com and Mother Jones, and from 2009 to 2017 worked with UCSF's Science and Health Education Partnership as director of the Bay Area Science Festival. Kishore earned a bachelor's degree in Chemistry from UC Berkeley.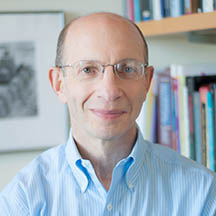 Daniel Lowenstein, MD, is the Robert B. and Ellinor Aird Professor of Neurology at UCSF. He is a clinician-scientist who studies both basic science and clinical aspects of epilepsy. His interests include the molecular and cellular changes in neural networks following seizure activity and injury, the genetic basis of epilepsy, and therapy for abnormally prolonged seizures known as status epilepticus. He has served as director of the UCSF Epilepsy Center and president of the American Epilepsy Society. Lowenstein joined UCSF after serving as dean of medical education at Harvard Medical School, where he earned his medical degree. He served as executive vice chancellor and provost of UCSF from 2015 to 2022; learn more about his accomplishments as EVCP and other career highlights.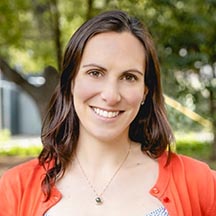 Florie Mar, PhD is a 2015 graduate of UCSF's Biomedical Sciences PhD program. She is currently global medical science director in medical affairs at Genentech. She is also founder and president of Youreka Science, which is dedicated to making science accessible to the curious mind through whiteboard videos that have been streamed over 1 million times all over the world. While at UCSF, Florie was a founder of the Science Policy Group, and also shared her passion for science as a volunteer in San Francisco public schools through UCSF's Science and Health Education Partnership (SEP).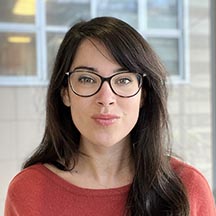 Elise Marsan, PhD is a postdoctoral researcher in cellular and molecular neurobiology with a deep interest in neurological diseases. As a member of the Huang Lab, she uses human samples to unravel the molecular basis of frontotemporal dementia and Alzheimer's disease. She earned her PhD degree from the Paris Brain Institute, Sorbonne University. Elise founded the Improv at UCSF group, which is dedicated to helping scientists develop their communication skills, spontaneity and leadership through improvisational theater. She put these skills to good use to win the top prize at UCSF's 2022 Postdoc Slam for her talk "Who Killed the Neurons?," in which she discussed her research into neurodegeneration.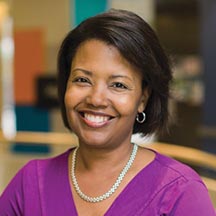 Carla Washington, PhD earned her doctoral degree in pharmaceutical chemistry from UCSF in 1995. She is currently a self-employed clinical consultant. Previously, she worked in clinical pharmacology at a number of companies in the Bay Area, most recently as senior director and head of pharmacology at Global Blood Therapeutics, where she led studies on a potential drug to treat sickle cell disease. Washington is the president of the UCSF Graduate Division Alumni Association, and is an honorary board member of Larkin Street Youth Services in San Francisco following many years of board service.