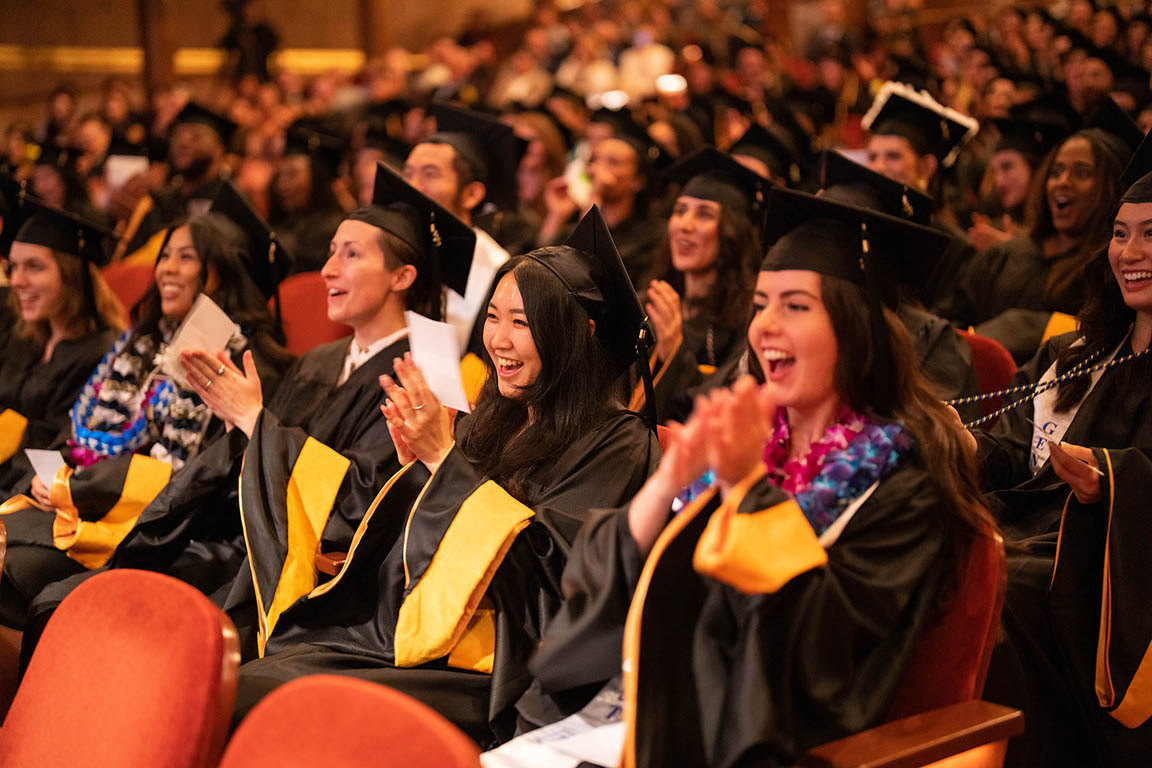 San Francisco's historic Herbst Theatre was overflowing with the energy of 144 of this year's master's and PhD degree candidates; dozens of faculty members, university leaders, and staff volunteers; plus hundreds of family and friends as they assembled to celebrate the newest grads from 24 degree programs at the Graduate Division Commencement. The Friday, May 19, 2023, gathering extended far beyond the walls of the auditorium as well, with several hundred more viewers tuned into the live stream, which is available for viewing.
While the hooding of graduates was the main event, the ceremony also included a keynote address offered by Charles S. Craik, PhD, professor of Pharmaceutical Chemistry and founder and former director of the Chemistry and Chemical Biology PhD program. The festivities also included presentation of the Outstanding Faculty Mentor Award, given this year to Assistant Adjunct Professor Mike Taigman, MA, nominated by several students in the master's program in Healthcare Administration and Interprofessional Leadership.
Graduate Dean Nicquet Blake, PhD, presided over the proceedings, with Chancellor Sam Hawgood on hand to confer degrees. The graduates were presented by D'Anne Duncan, PhD, assistant dean for diversity and learner success in the Graduate Division, along with faculty members Christopher Carpenter, MD, and Todd Nystul, PhD. 
Commencement Quotables
---
"About one-third of this class are natives of the State of California...22 percent are international students representing 21 different countries across the world...11 percent of the graduating class are the first in their families to receive a college degree..."
– just a few of the class stats offered by Graduate Dean Nicquet Blake, PhD, in her welcoming remarks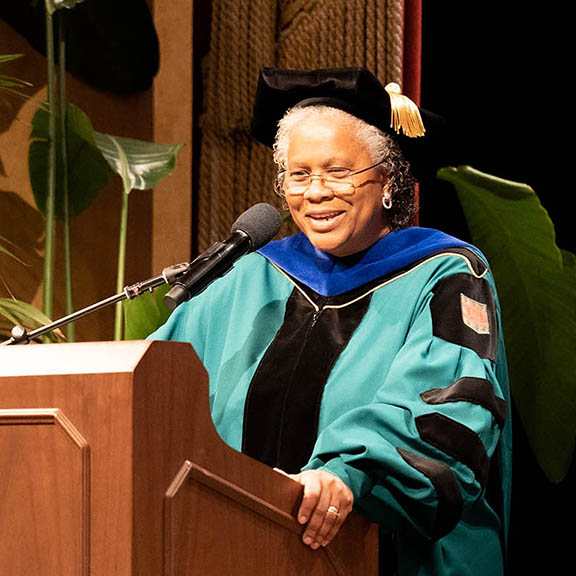 ---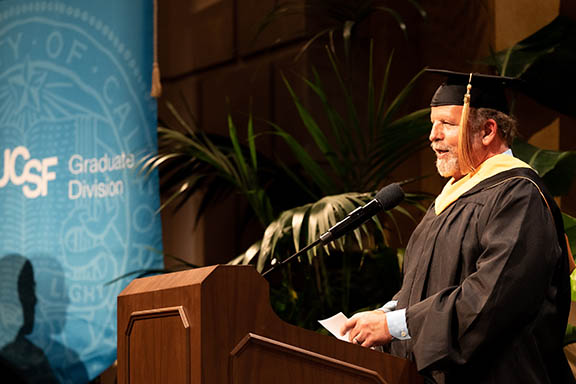 "What's your emotion, what's your feeling right now of earning your graduate degree? How does it feel? Take a real deep breath, that kind of goes through your whole body, and try to lock that feeling into your system. … Take that feeling with you like it was a fuel cell and go out there in the world and make a difference in the world of health care."
– Mike Taigman, MA, assistant adjunct professor, MS HAIL program, and 2023 Outstanding Faculty Mentor Awardee
---
"By making it through what you did, you can make it through anything – so have that confidence and take it with you. …You are successful, right now, you're remarkably successful – you made it. When you were starting on the path ... could you even have imagined being here right now? And someone probably helped you on that path, some of them may actually be here, and if they're not, I ask you to reach out to them – let them know that you made it, you're successful, you did it! And now go one step further: Take that and pay it forward. Reach out to someone who needs help and help them the way that you were helped. That's the way we're going to continue."
– Charles S. Craik, PhD, professor of Pharmaceutical Chemistry, in his commencement address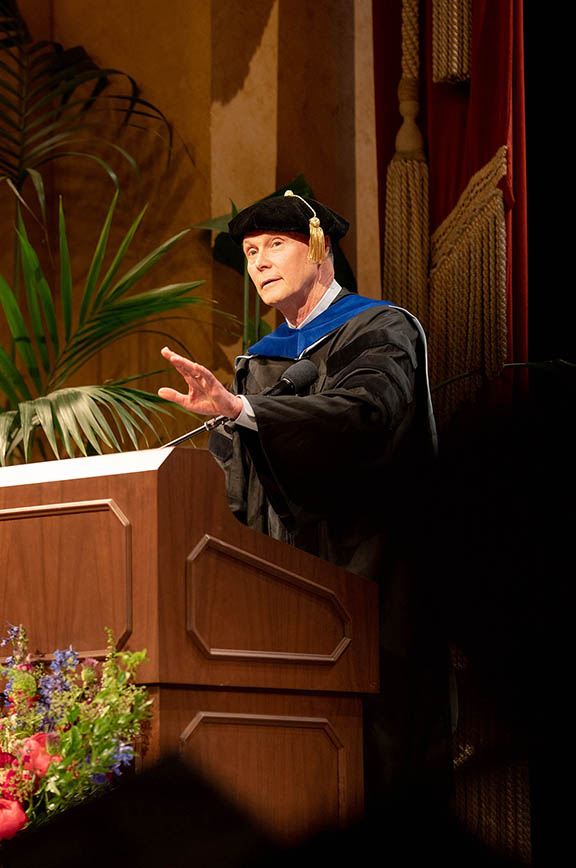 ---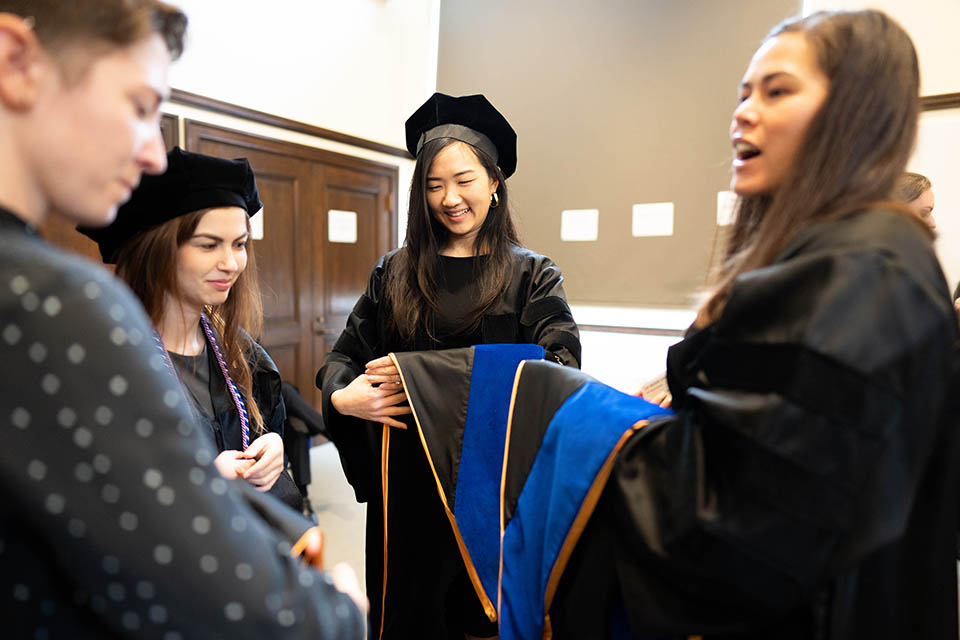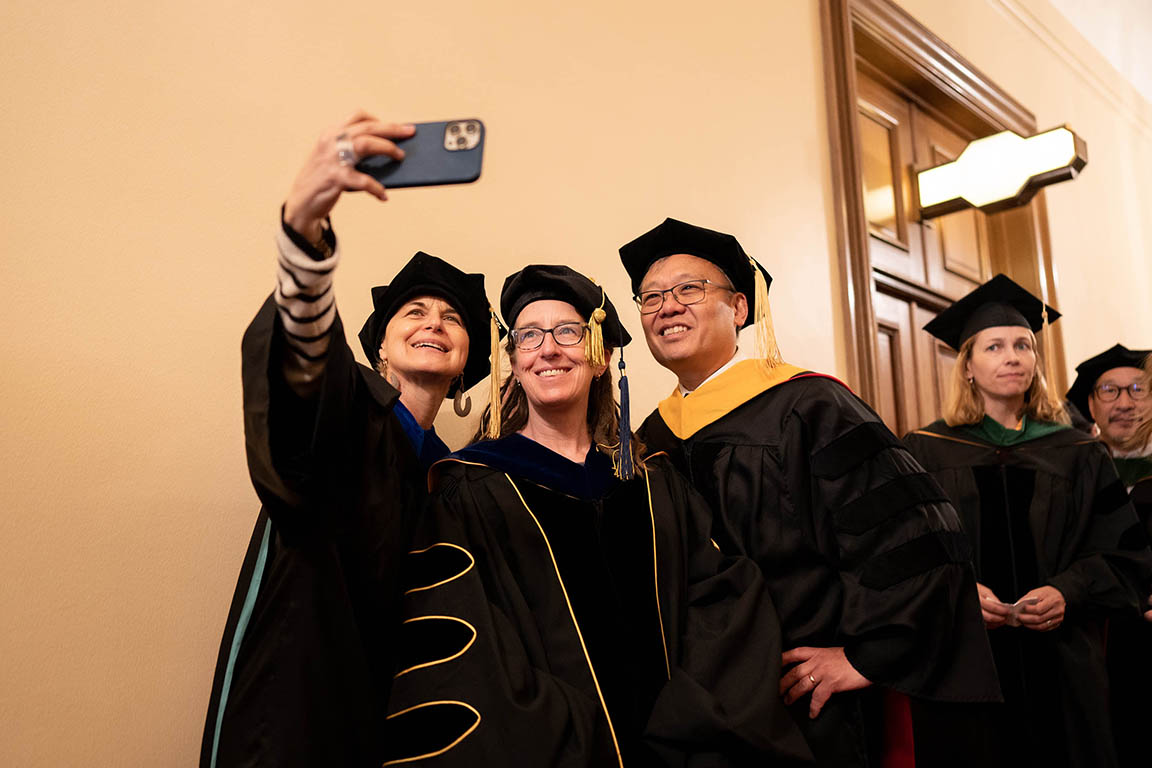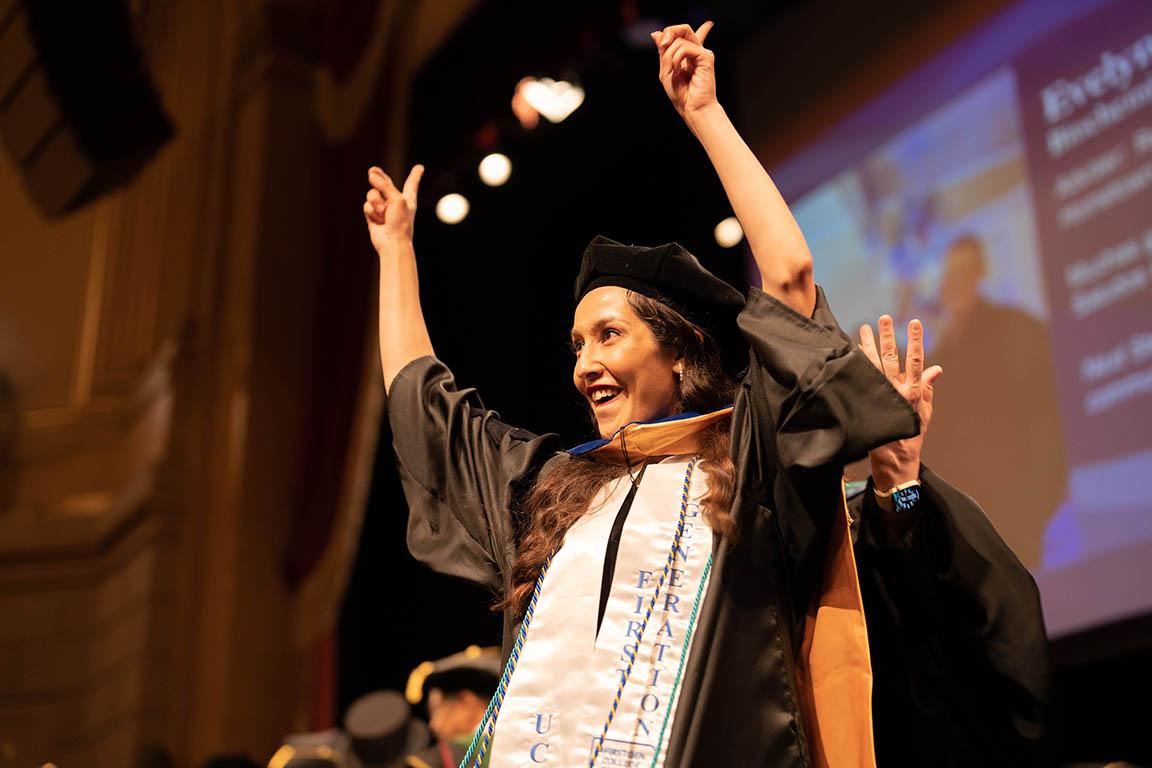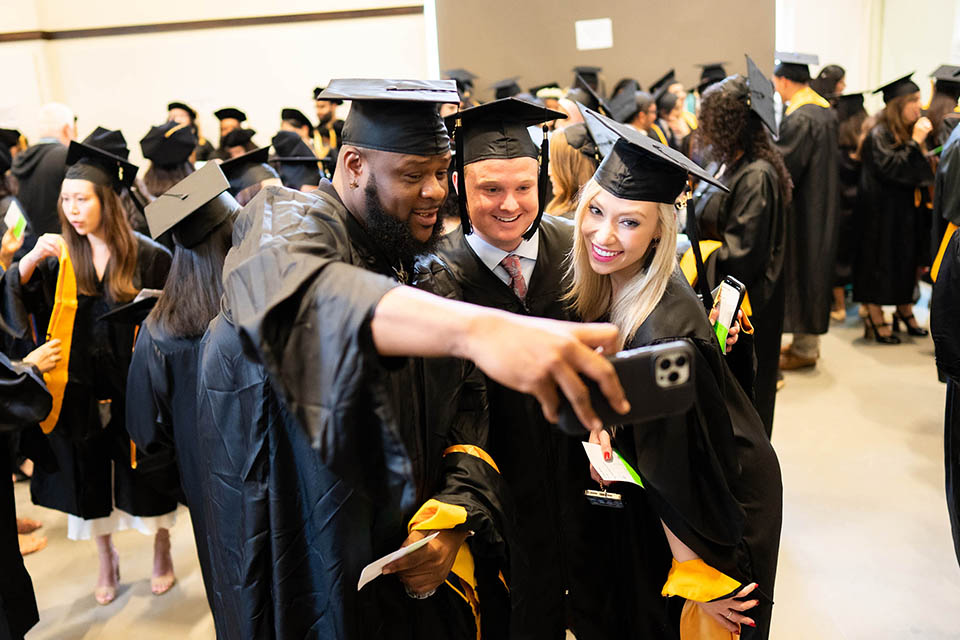 Photos by Maurice Ramirez 
---
More Photos:
---
Congratulations and best wishes to the Class of 2023!