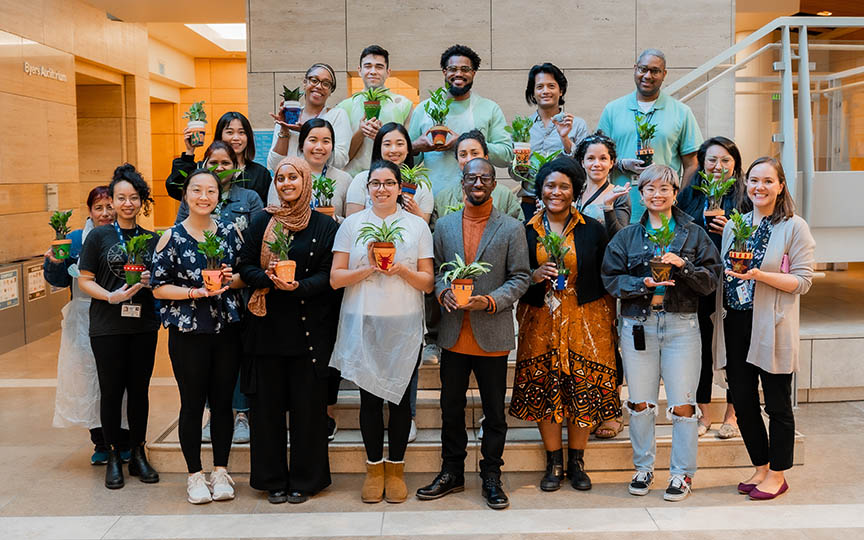 On April 11, 2023, the Graduate Division and Student Health and Counseling Services hosted Creating Community: Building and Sustaining Wellness Among Graduate Students and Postdocs. This hybrid event was attended by 36 graduate students, professional students, postdoctoral scholars and staff. 
A similar wellness event was held in 2020 due to the recognition that individual mental health and wellness is deeply connected with and impacted by broader international events and ongoing issues of racial injustice. That event served as an opportunity for members of the UCSF campus community to build allyship and foster a stronger sense of belonging. When UCSF's FY 2023 Community Wellbeing Grants were announced, the project team successfully applied for and received grant funding to host this event again and continue to address the needs of the UCSF community.
The event began with a keynote address from Dr. Adisa Anderson, senior staff psychologist at UC Berkeley, titled Honoring the Past, Centering the Present Mental Wellness and Building Resilience for the Future. Dr. Anderson's address sought to explore how our history impacts our mental health and wellness; to unify as a community to heal from feelings of helplessness, isolation, and powerlessness; to build and strengthen a greater sense of belonging; and to identify strategies to enhance coping and resiliency. Dr. Anderson also engaged with the audience through West African drumming, an indigenous practice that he draws upon in his own healing and wellness journey.
One participant remarked, "It was really helpful to learn about Adisa's experience and listen to his advice. It gave me a new perspective with which to see graduate school."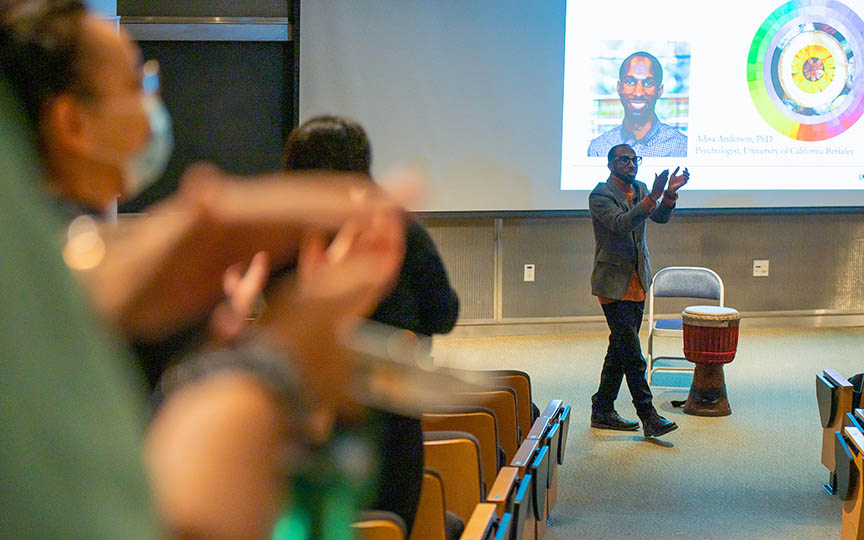 Following the keynote address, learners participated in a plant art workshop where they chose their own plant, painted an accompanying pot and had the option to share their reflections with the group. This exercise  ‒ drawn from narrative therapy practices ‒ encouraged learners to explore affirming images, words or quotes that express individual and community-based narratives of empowerment and affirmation.
One learner stated that the most valuable aspect of this event was "being together in a room and building community - the space allowed us to share our vulnerabilities & uplift one another."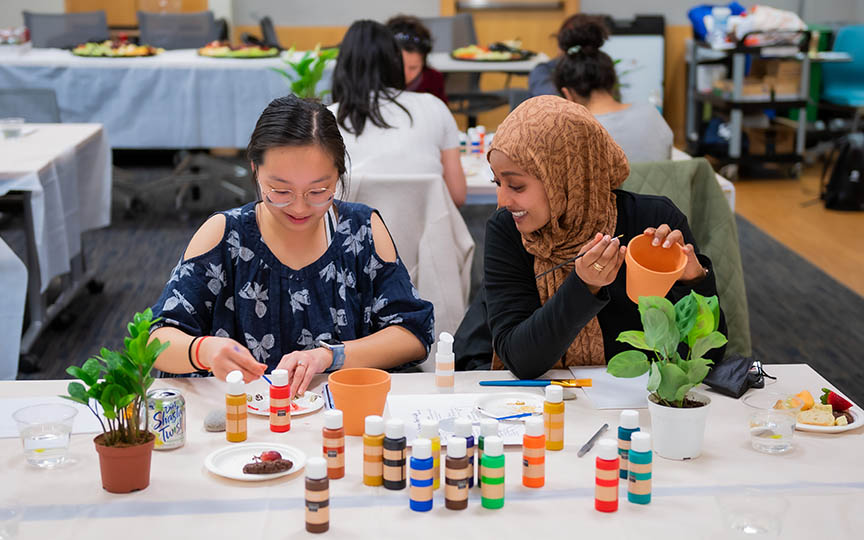 Of attendees who completed the post-event survey, 58% strongly agreed that this event enhanced their sense of belonging at UCSF and taught them something new about how identities impact their experiences and mental health.
The project team is thankful for the FY 2023 Community Wellbeing Grant and the Student Health and Counseling Services Equity in Mental Health Fund that enabled this positive impact to occur, and looks forward to continuing to build a community of care at UCSF through future iterations of this event. 
If you were unable to attend the keynote live, you can watch Adisa Anderson's presentation. For additional resources or information on future programs and events, please visit the Graduate Division website and the Student Health and Counseling website.