Each year, the Graduate Division Dean's Office benefits from the hard work of one or more Rosenberg-Hill Fellows, who support the Division's administrative operations as well as conduct studies that will benefit graduate students and postdocs at UCSF for years to come. Past fellows have worked on projects like developing curricula for graduate studies courses, compiling and curating anti-racism resources, and contributing to other ongoing research projects in graduate education.
Rosenberg-Hill Fellows – drawn from PhD candidates in UCSF's social science doctoral programs – also benefit from working in the Graduate Division. In addition to the financial benefits of the fellowship, they gain meaningful experience in university administration at a research-intensive institution, which helps prepare them for academic careers.
In August, we were pleased to welcome Shinyi Hsieh, MA to the Graduate Division Dean's Office team for the 2022-2023 academic year.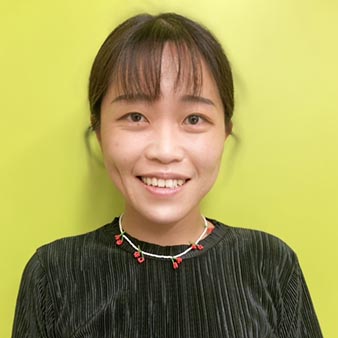 Shinyi Hsieh is a sixth-year doctoral candidate in the History of Health Sciences program, where her faculty mentor is Dr. Dorothy Porter. Shinyi hails from Taipei, Taiwan, where she earned an undergraduate degree in sociology at National Chenchi University, and a master's degree, also in sociology, from National Taiwan University.
Shinyi's dissertation research focuses on a series of often-neglected historical actors engaging in global health research and training programs in Cold War Asia-Pacific launched by the U.S. Naval Medical Research Unit Two (NAMRU-2). By taking a transnational perspective, she seeks to understand the ways in which Taiwan became a crucial site for the U.S.-led global health campaigns to conduct new field expeditions and laboratory research and their southbound expansion into Southeast Asia from the 1950s to the 1970s.
As a Rosenberg-Hill Fellow, Shinyi is looking forward to helping with the Graduate Division's existing DEI programs and courses that seek to remove barriers to inclusion and equity in the academic environment. She is excited to work with Assistant Dean D'Anne Duncan and the rest of the JEDI team on building community and a sense of belonging among students.
When she finishes her doctoral degree, Shinyi hopes find a tenure-track faculty position or an interdisciplinary research position at an academic institution committed to DEI values.  
"Shinyi brings interdisciplinary training and expertise in history and sociology, which will be invaluable assets to advancing our JEDI curricula and research projects," remarked D'Anne Duncan, assistant dean for diversity and student success. "I look forward to Shinyi's contributions to the Graduate Division community, as she is a team player with an incredibly positive spirit and attitude – she is already building relationships with fellow students and JEDI team members."
---