Madeleine ("Maddie") Urbanek, a PhD student in the Biomedical Sciences program, was recently named a 2023 Hertz Fellow by the Fannie and John Hertz Foundation. She joins 14 other doctoral students in applied science, engineering and mathematics in this cohort who have been selected for their potential to create transformative solutions to the world's most urgent challenges.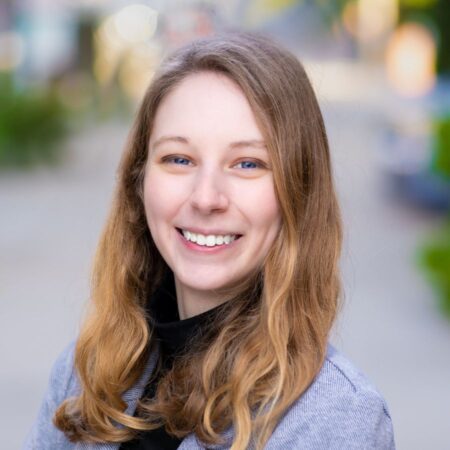 Urbanek received her bachelor's degree in neuroscience from Creighton University in 2022. At UCSF, she recently joined the lab of Assistant Professor Cathryn Cadwell, MD, PhD, where she hopes to explore her interest in the intersections between neurodevelopment, aging and epigenetics to uncover cellular interactions that drive neurological disease.
Maddie is also passionate about science communication and outreach and has volunteered in San Francisco public schools through UCSF's Science and Health Education Partnership.
Learn more about Maddie and the Hertz Fellowship.
First awarded in 1960, the Hertz Fellowship provides the nation's most promising graduate students in science and technology with five years of funding, valued at up to $250,000, and the research freedom to pursue innovative ideas with real-world impact.
Since inception, the foundation has named more than 1,200 Hertz Fellows, including current UCSF students Urbanek, Lila Neahring and Reuben Saunders, and UCSF alums David Breslow, PhD '10, Maya Overland, MD, PhD '16, and Melanie Smith, MD, PhD '16.
Applications for the 2024 Hertz Fellows cohort will be accepted starting in August 2023.