Each year, the Graduate Division Dean's Office benefits from the hard work of three Rosenberg-Hill fellows, who support the Division's administrative operations as well as conduct studies that will benefit graduate students and postdocs at UCSF for years to come. Past fellows have worked on projects like developing curricula for graduate studies courses, compiling and curating anti-racism resources, and contributing to other ongoing research projects in graduate education.
"We're so fortunate to have these accomplished graduate students on our team. Not only do they provide an inside perspective as current students, but we also derive tremendous benefit from their experiences and skillsets as social scientists and scholars. Their contributions have been instrumental to so many important initiatives and projects," said Interim Graduate Dean Liz Silva.
The three fellows, all PhD candidates in one of UCSF's social science doctoral programs, also benefit from working in the Graduate Division. In addition to the financial benefits of the fellowship, they gain meaningful experience in university administration at a research-intensive institution, which helps prepare them for academic careers.
---
We'd like to introduce you to our newest Rosenberg-Hill fellows, Antoine Johnson, Carlos Martinez, and Rebecca Wolfe, who will be with us through the 2021-2022 academic year.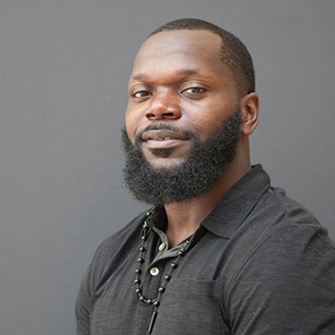 Antoine Johnson is a fifth-year doctoral candidate in the History of Health Sciences program, where his faculty mentor is Dr. Aimee Medeiros. Johnson hails from East Oakland and earned both bachelor's and master's degrees in history from California State University, Sacramento.
Johnson's dissertation research also has roots in the Bay Area. He is examining Black AIDS activism in the Bay Area from its beginnings in 1981, when the disease was first identified, through the 1990s. He seeks to understand the ways that poverty, unemployment, housing insecurity and health inequities combined to increase Black people's vulnerability to the disease.
Johnson says that as a Rosenberg-Hill fellow, he is especially looking forward to learning from Assistant Dean for Diversity and Learner Success D'Anne Duncan how to be a great mentor, adviser, and ally to students throughout their college endeavors, and to working with her to create programs that support both basic science and social science PhD students.
When he finishes his doctoral degree, Johnson hopes to land a tenure-track teaching position and plans to convert his dissertation into a book manuscript. He is passionate about his research and teaching and looks forward to spending his career doing both.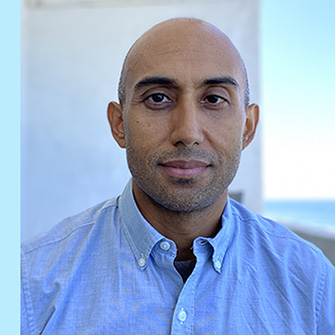 Carlos Martinez is a sixth-year doctoral candidate in the Medical Anthropology program, where his mentor is Dr. Seth Holmes. He is a graduate of San Francisco State University, where he studied public health. Martinez was born and raised in the San Fernando Valley.
Like many of UCSF's social science students, Martinez's research has a social justice focus. He explains that his dissertation "explores the sociocultural transformations and health consequences associated with the intersections of the global drug war and the deportation regime, and examines how Mexican deportees in Tijuana have come to be regarded as a social, moral, and health threat requiring policing, coercive rehabilitation, and spiritual salvation."
As a Rosenberg-Hill Fellow, Martinez hopes to support and build upon the Graduate Division's work to increase racial diversity and equity at UCSF and to bolster the Division's efforts to recruit more BIPOC students. He also wants to help strengthen the ties between UCSF and universities with more diverse student populations.
After completing his doctoral program, Martinez says his goal is to secure a tenure-track professor appointment at a university committed to serving underrepresented students. As a faculty member, he wants to continue to conduct socially-relevant research, mentor underrepresented students, and remain active in community-based advocacy.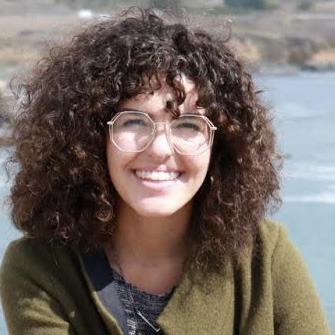 Rebecca Wolfe is a 4th-year student in the Sociology PhD program, where her mentor is Dr. Kristen Harknett. Like Johnson and Martinez, she was born and raised in California, having grown up in the Sacramento area. Wolfe earned her bachelor's in sociology at Seattle Pacific University.
Wolfe's dissertation research looks at the intersection of religious culture, specifically evangelical Christianity, and the development of eating disorders.
Wolfe says she is excited about the opportunity to work in the Graduate Division, where she will be working closely with Dr. Gabriela Monsalve, assistant dean for postdocs. She remarked, "I am really looking forward to being able to support our community in a new way."
When she finishes her PhD, Wolfe hopes to find new opportunities to continue and further her research in relation to eating disorders.
---
Thanks to our new fellows for their responses for this story. As we welcome Antoine, Carlos, and Rebecca, we also want to acknowledge and thank outgoing fellows Erin Johnson, Jenny Min, and Jeff Nicklas.  We expect great things from them all!
► Find out more about fellowships for UCSF graduate students.
► Hear an interview with Antoine Johnson on KQED's Rightnowish.