PhD candidate Antoine Johnson's research on the AIDS epidemic in the Bay Area in the 1980s and 90s is extremely relevant today, writes Pendarvis Harshaw, who interviewed Johnson for the Rightnowish podcast produced by KQED, San Francisco's local NPR station.
---
Johnson's dissertation as a graduate student in the History of Health Sciences program at UCSF looks at HIV and AIDS among Black people in the Bay Area in the early days of the epidemic. Specifically, he examines the impacts of racism – including underemployment, poverty, housing insecurity, and inadequate health care – on the Black community's disproportionate susceptibility to the disease.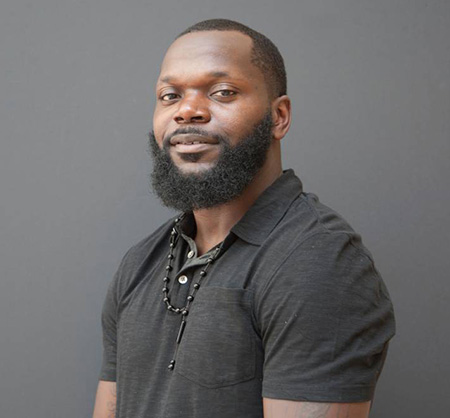 Today, Black people are also being hit harder by the COVID pandemic than other sectors of the population. Informed by his research on AIDS, Johnson said that his advice to the community now is to "Take this pandemic serious, because we are – Black people are – disproportionately affected, and it ain't anything wrong with us. It's not our genes, it's the way we are treated once we go into these medical facilities."  
In the interview Johnson also urged Black people to "Have a circle of people you can be in community with to address your concerns. Because we don't really talk about them openly, but take care of yourself at the end of the day."
As a UC President Pre-Professoriate Fellow, Johnson will be teaching a mini-course this spring at UCSF on the Black experience in American medicine. He also teaches a class called Hip-Hop in Urban America at UC Davis, and he was the student instructor for GRAD 202 – Racism in Science – at UCSF last fall. 
Listen to Harshaw's Feb. 19 interview with Johnson.