The UCSF Department of Physical Therapy and Rehabilitation Science's  inaugural UCSF-Morehouse College Summer Training for Scientific Careers in Rehabilitation Science Program launched this year with two recent graduates from Morehouse College, a historically Black men's college.  
The internship, funded by the UCSF School of Medicine dean's office and a collaboration with UCSF's Summer Research Training Program (SRTP), was selected this July for additional funding by the University of California - Historically Black Colleges and Universities Initiative, which seeks to improve diversity and strengthen UC graduate programs by investing in relationships with HBCUs.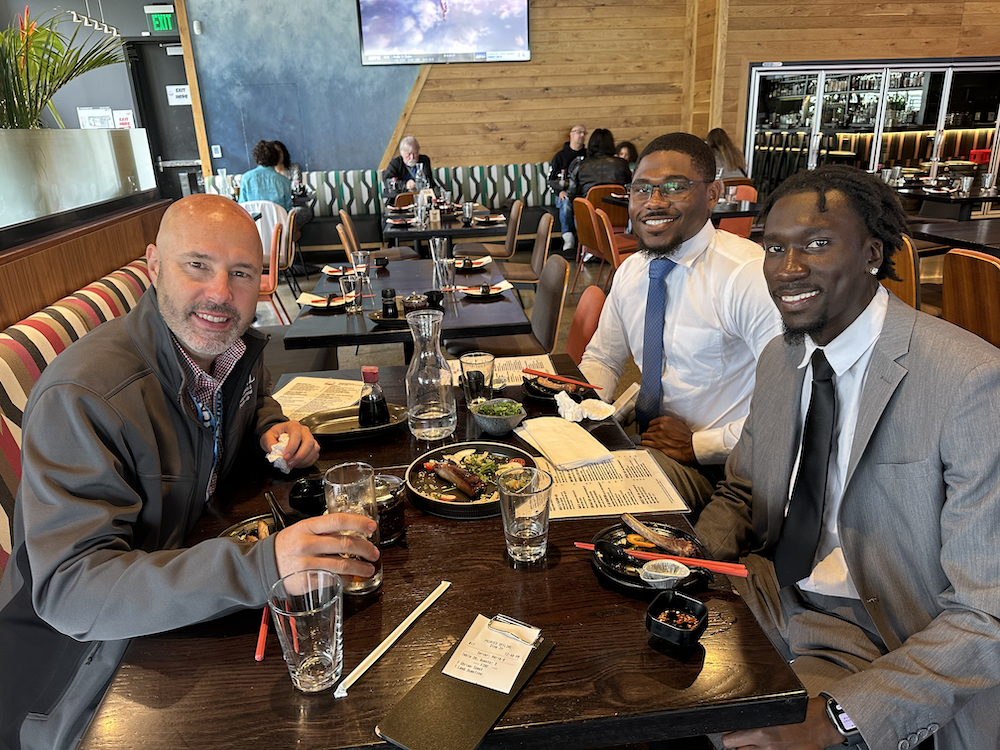 Darius Ragland and Rodney Gross graduated from Morehouse this year with degrees in kinesiology, and spent this summer interning with UCSF faculty members. The internship's goal is to provide students from Morehouse College with research experience in rehabilitation science and provide a pathway for enrollment into UCSF's Rehabilitation Science PhD program, the Doctor of Physical Therapy program, or other similar programs across the country. 
The interns attend SRTP, where they spend up to 10 weeks working with UCSF faculty members on research projects. Participants in the program take part in seminars, lectures, and social events, creating a cohesive and supportive community. At the end of the program, students give presentations of their research and get valuable feedback from students, postdocs, and faculty at UCSF. 
The UCSF Department of Physical Therapy and Rehabilitation Science has been active in developing a comprehensive long-term strategy to recruit, retain, and promote a diverse community of scientists, educators, and clinicians. The plan includes marketing and outreach to a wide range of stakeholders, including K-12 preparatory educational programs, undergraduate university advisers and student groups, and research advisors at peer institutions. 
Learn more about this year's interns and the program at ptrehab.ucsf.edu/news/ucsf-morehouse-summer-research-training-program-gains-momentum-wins-uc-funding.