2023 Recipients: Dean's Award for Excellence in Mentoring
---
The Graduate Division and the Office for Postdoctoral Scholars are pleased to honor the recipients of the 2023 Dean's Awards for Excellence in Mentoring for Graduate Students and Postdoctoral Scholars. The grad students and postdocs below are being recognized for their outstanding work as mentors for their colleagues. Now in its fourth year, this award celebrates the contributions of trainees who have formally or informally taken on some of the responsibilities typically held by traditional mentors, supervisors, and sponsors during their training, particularly in the areas of research, career and professional development, or social and inspirational mentoring.
Congratulations to the awardees and honorable mentions; the six awardees receive a $500 award, and both awardees and honorable mentions receive certificates in recognition of their notable contributions. See a recording of the awards ceremony held on January 31, 2023.

Graduate Students
The quotes below are excerpted from nomination statements and letters of support.
►

Awardees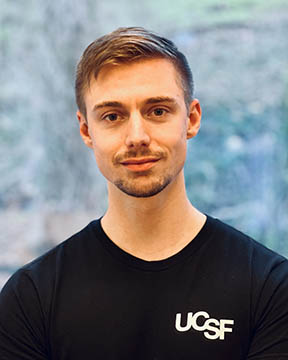 Ryan Boileau
he/him/his
Developmental and Stem Cell Biology PhD program
Nominated by Robert Blelloch, MD, PhD (Professor)
"Ryan is a selfless mentor, determined to 'make a tangible positive impact in the world' as he so often says. He will make an incredible principal investigator one day, as his quality of research is excellent, while his kindness and inclusivity set him apart."
"[Ryan's] desk appears to be a nexus of support for students throughout the building and across the campus. It is as if he has perpetual office hours. Whenever I take on new undergraduate, post-bac, or rotation students, I find myself always reaching out to Ryan in one way or another as I know he will be constant source of support for them."
---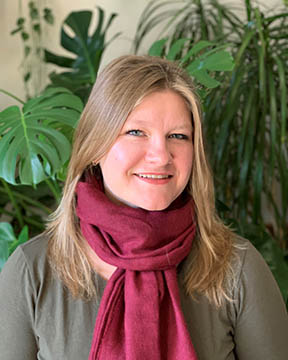 Eliza S. Nieweglowska
she/her/hers
Tetrad PhD program
Nominated by Maru Jaime-Garza (PhD student, Biophysics)
"In our lab, we all depend on Eliza. It's one thing to show students how to do things in a lab. It's another to candidly welcome them into every aspect of the PhD experience, sharing the highs and the lows of this deeply profound period of our lives. Eliza goes further. She creates the social experiences stitching together the fabric of our lab and connecting us with the broader UCSF community."
"Eliza has especially gone above and beyond to assist with electron microscopy (EM). When I was still learning to use the microscopes, Eliza would take many hours out of her day to help me collect data...Eliza provides this level of mentorship and assistance to anyone who asks for help without expecting anything in return. Eliza truly has a passion for teaching and helping others."
---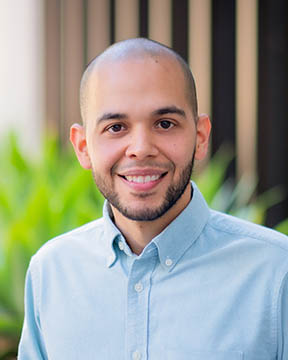 Eduardo J. Santiago-Rodríguez
he/him/his
Epidemiology and Translational Science PhD Program
Nominated by Alice Guan (PhD student, Epidemiology and Translational Science)
"Whenever my projects come to completion, Eduardo makes it a point to ensure that I do not celebrate in silence. He amplifies my success, and the success of all his fellow students. His genuine expressions of joy and celebration of my accomplishments makes me feel like my research matters. Furthermore, his mentorship and friendship has contributed to a spirit of collaboration in the department."
"Eduardo's dedication, patience, and kindness is backed up by his own passion for doing research to minimize racial/ethnic and socioeconomic disparities. In short, he is the type of scholar who not only investigates disparities but is working to address them through opportunities to train the next generation of researchers. Whether engaging in peer mentorship and support or in the direct mentorship of more junior students, Eduardo leads by example."
►

 Honorable Mentions: Graduate Students

Karissa Hansen
she/her/hers
Developmental and Stem Cell Biology PhD program
Nominated by Demian Sainz (Program Administrator, Developmental and Stell Cell Biology)

Kelsey Hennick
she/her/hers
Tetrad PhD program
Nominated by Tomasz Nowakowski (Assistant Professor)
Postdoctoral Scholars
The quotes below are excerpted from nomination statements and letters of support.
►

 Awardees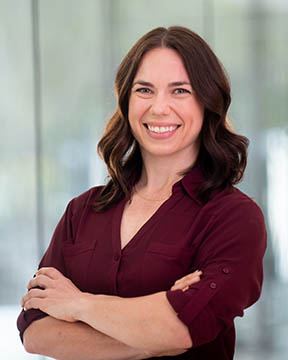 Dallas Augustine, PhD
she/her/hers
Center for Vulnerable Populations
Nominated by Margot Kushel, PhD (Professor)
"Dr. Augustine's career has been a testament to her intellect, compassion, and passion for equity. She mentors with the same rigor, kindness, focus, and commitment. Dr. Augustine represents the best of UCSF; she manages to be a highly effective and productive scholar, while using every opportunity to mentor future scholars. I could not think of anyone more worthy of this important award."
"Because of Dr. Augustine, I am now feeling much more confident in my research abilities. Her dedication and passion for the field has also reaffirmed my commitment to serving vulnerable populations."
---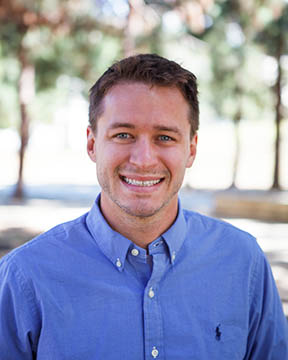 James R. Byrnes, PhD
he/him/his
Department of Pharmaceutical Chemistry
Nominated by Zhi "Lindsey" Lin, PhD and Zi Yao, PhD (Postdocs)
"I have talked to many individuals and witnessed how respected and loved Jamie is by members of the Wells lab and the broader UCSF community. He organized lots of events, from academic to social ones, in order to engage people across the spectrum and I met multiple new friends from those events, which greatly enhances my sense of belonging in this community. Jamie is a natural leader, mentor and ambassador and I feel fortunate to have learnt from Jamie."
"Jamie is an unbelievable scientist and mentor whose contribution far exceeds the norm. The impact of his mentorship has permeated throughout the Wells lab, the Department of Pharmaceutical Chemistry, and the postdoc community here at UCSF. He is the epitome of excellence in mentoring and a perfect role model for anyone who aspires to be a leader in STEM. Personally, it is an honor and a privileged to have work alongside and be mentored by Jamie."
---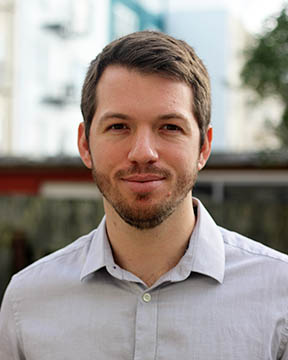 Antonin Weckel, PhD
he/him/his
Department of Dermatology
Nominated by Tori Tran (PhD student, Biomedical Sciences)
"Through his actions and his work Antonin makes everyone around him better, he is an asset to not just our lab but to the whole floor and exemplifies everything that is good in a lab-mate, collaborator, colleague, friend and above all a mentor."
"I had the pleasure of observing Antonin mentor a summer undergraduate student. It was incredible to watch him adjust his mentorship style and career advice for a mentee at a different training level. He was not only thoughtful and patient, but also he adjusted his mentorship style to suit an undergraduate student with no research experience with an interest in medicine."
►

 Honorable Mentions: Postdoctoral Scholars

Carolina Di Benedetto, PhD
she/her/hers
Department of Radiation Oncology
Nominated by Paola Betancur, PhD (Assistant Professor)

Abhejit Rajagopal, PhD
he/him/his
Department of Radiology
Nominated by Peder Larson, PhD (Professor)

Jinsook Suh, PhD
she/her/hers
Department of Orofacial Sciences
Nominated by Christine Hong, DMD, MS (Associate Professor)
---

Read about the 2019 awardees, 2020 awardees, and 2021 awardees.
Nominations for the 2024 Dean's Awards for Excellence in Mentoring will be accepted staring in fall 2023!